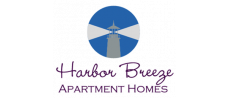 Your Review
Submit a Review

Resident Reviews
|

Recommended: Yes
HI Leroy, Thank you so much for your feedback. I love that you are proud to call Harbor Breeze your home. We make it a point to bring all our residents peace and quiet after a long days work because we understand how stressful life can be. You may also want to take advantage of all the outdoor sports nearby and of course, all the events that are coming this summer. Have fun! Sincerely, Yasmin A
|Recommended: Yes
Peaceful — Quite place
Hi Danielle, Thank you so much for your feedback. Please follow us on Facebook/harborbreezeapts to be notified of local events and very useful ideas ! This summer is going to be great and you are in a great area to enjoy the best of Suisun!! Thanks again, Sincerely, Yasmin R Assad BTL
|Recommended: Yes
Harbor breeze review after 3 years — I have lived here now for 3 years.. It used to be pretty bad, but with the new manager Yasmin and maintenance person Brian...things have turned around for the better. Grounds are kept clean and mainteance problems are handled right away. Parking is now by permit only which is a good thing. The manager Yasmin is very helpful and friendly as is Brian. Only downfall is if you are late on your rent, the Company..charges you 100 like right away.
Hi Richard, Thank you so much for your candid feedback! I am very honored to be part of the Harbor Breeze Team who sees to it that all your apartment needs are taken care of immediately. It is a great place to be and I am glad that you guys are here. Please reach out to me if you need assistance with making sure your rent is paid on the date that it is due- I would love to see you save the money instead of paying fees. Thank you again and have a great weekend! Sincerely, Yasmin Reyes-Assad - Harbor Breeze BTL
|Recommended: Yes
Greatest Staff team ever — I am so happy being here especially due to Brian and Yasmin who are so amazing They are on top of their game and care so much for everyone here. It is very clean and serene here and I am happy about the parking.
Thank you for your 4-star review, Rae! We're so glad that you love living at Harbor Breeze as much as we enjoy having you. Thanks again and have a great day! Best, Yasmin Assad Business Team Leader Villa Regia Apartment Homes Ph: 916.514.1449
|Recommended: Yes
Okay — Good place to live in.
Thank you very much for your feedback, Andrew. We love our residents and community and take pride in providing a great place to live. We love that you have chosen to call Harbor Breeze home and we are so glad to have you here. Thanks again! Best, Yasmin Assad Business Team Leader Harbor Breeze Apartment Homes Ph: 916.514.1449
|Recommended: YesManagement is amazing — The management staff is very professional. The grounds are well maintained and the area is very quiet. Lots of convenient shopping and restaurants nearby. Great place to live.
|Recommended: YesNice and quiet — no problems
|Recommended: YesIts a good place to live and its quite — The managment and staff are real friendly and would recommend a friend to live here at harbor breeze
|Recommended: YesI love living here.... its peace and quiet. Great place to relax... and enjoy home... — I would tell them it a great place to stay rent i bit high but its best to pay extra for your kids safety...... they do a great job at screening who they let in... i love living there.
|Recommended: YesGood — Its really quiet living at harbor breeze. very peaceful
|Recommended: YesI think it's great. — Nice place to live, haven't had any issues.
|Recommended: YesComfortable Apartments close to the city center. — Apartments and Grounds are well maintained kept in good condition. The only thing that is bothersome is the honking of the trains the pass at all hours.
|Recommended: YesThe property overall looks really good! — I would say it s pretty quiet here compared to other apt s I ve been too.The number one thing I like is when it s hot most of the time we still get a cooling breeze at dusk!